Beddings
Regular price
Sale price
$229.00
Unit price
per
Sale
Sold out
This bed set, made of pillow covers (monogamy + kills) and pure white bed sheet is made from Egyptian Cotton (thread density 600) and is the best wedding gift one can imagine.

Basically - couples that will sleep on these covers are ones we want to be best friends with.

This product comes in 2 variants. The full set or only the pillow cases.

Note: this product is on a HUGE "we just opened discount" - people who know sheets will understand how crazy good this price is for this fabric.
Share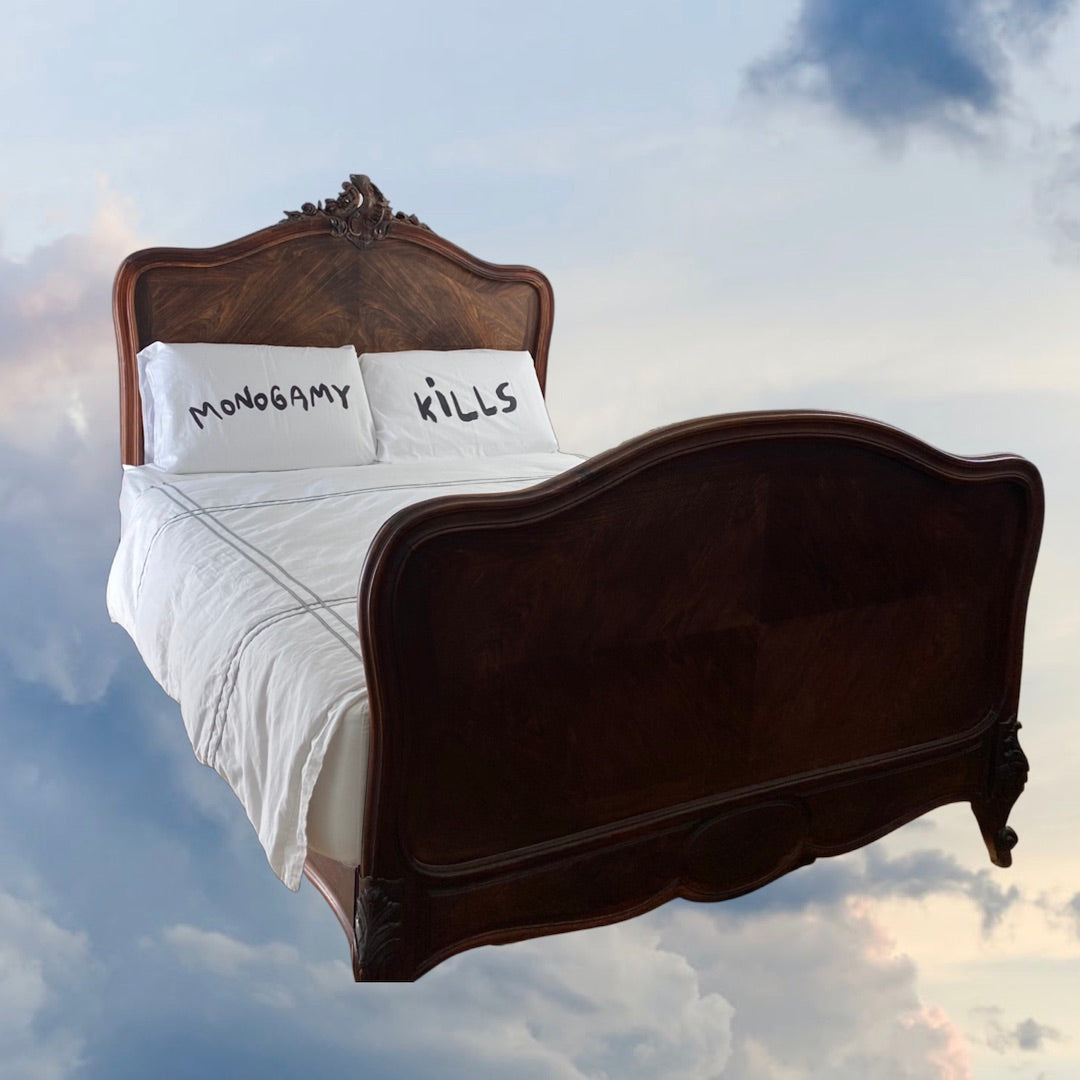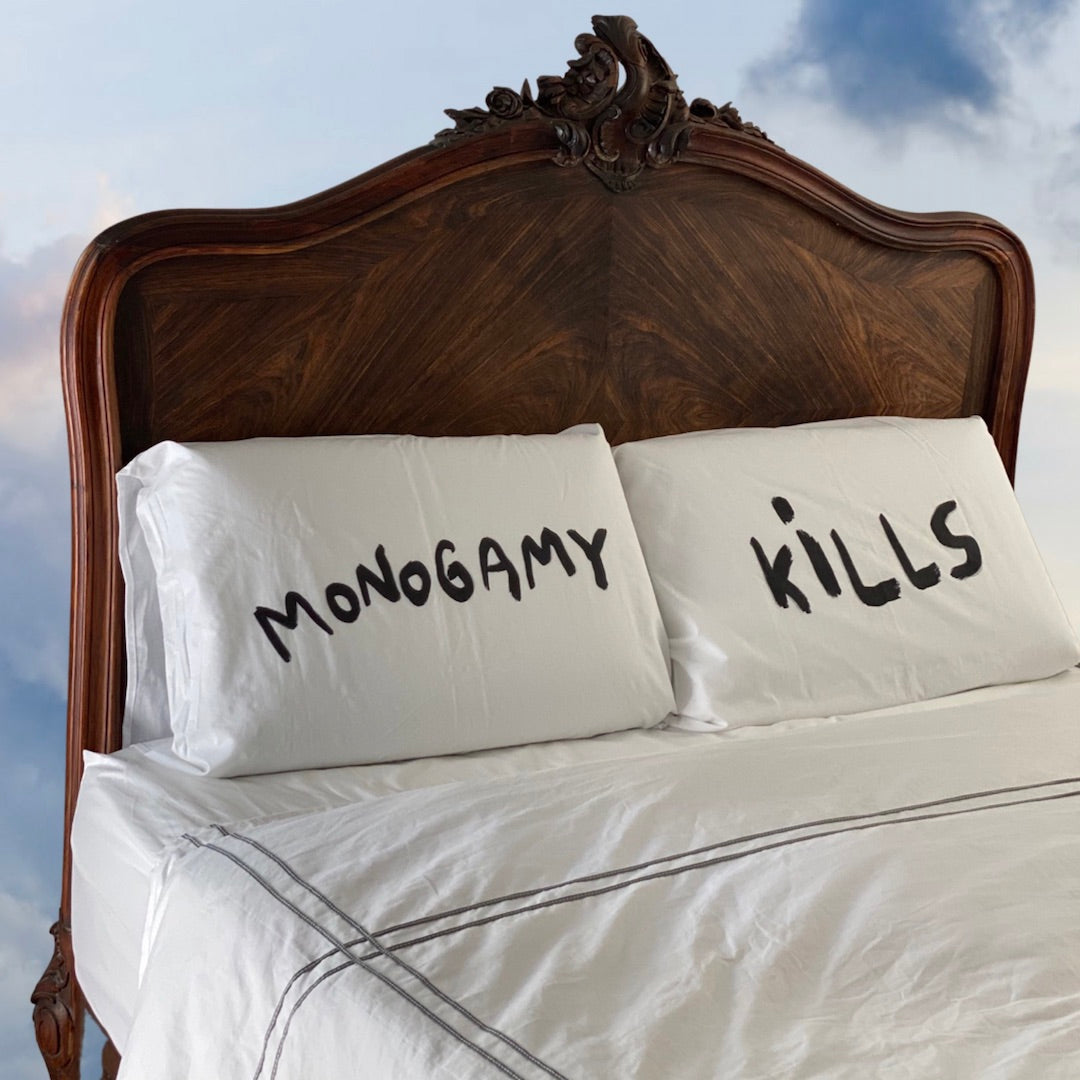 Monogamy.
Did monogamy kill you?
Can you be trusted?
Are you soft to the touch?

Monogamy.
Are you monogamous to yourself?
Do you own fish? In a tank?
Near your bed?
What's your favorite flower?

MONOGAMY.
Are you going to die in the bed you own at the moment?
Are you afraid of dying alone?
What's sexier - someone's
smell or sense of humor?

Tell me a joke.
Buy a product for some you love -
something that'll make them laugh.
How long does it take you to fall asleep?
You the big spoon?
You write "partnered" or "open relationship"?
Do you believe in relationships of threes?
Do you believe in love after love after life after love after life?
×